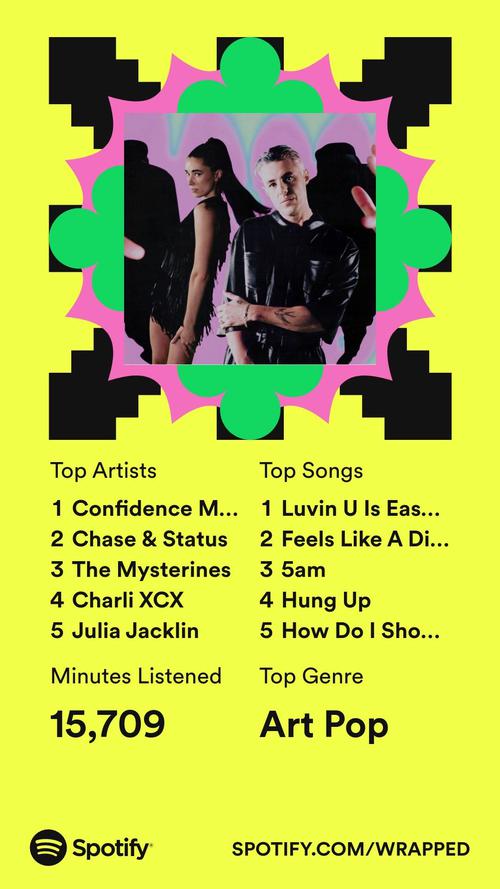 Not at all surprised by the top artist and I'm stoked Julia Jacklin made it in there.
Spotify has cut off most of the song names, but they are:
Luvin U is Easy (Totally Enormous Extinct Dinosaurs remix of Confidence Man)
Feels Like A Different Thing (Confidence Man)
5am (Chase & Status)
Hung Up (The Mysterines)
How Do I Show My Love? (Lizzie Reid)
Top, top tunes.
Charli XCX's Beg For You is at number six