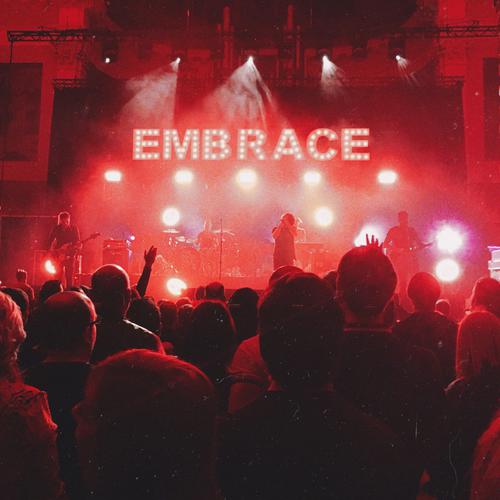 Our first gig together since we saw Ash in 2004. Time flies when you are having kids.
This was pretty awesome. On a school night so had to be well behaved, but we hadn't actually realised when we got tickets it was a 21st anniversary tour of The Good Will Out. So we were the first to hear that album played in full in order (seeing as how this was the first night of the tour and they'd never done that before).
They also played Never (which I love; with guest vocals as well - thanks!) from Love is a Basic Need and finished on Ashes (which I guess they have to do, but I'm still so grateful). I can't get behind Gravity though - it is a great song but just so depressing (save it for funerals only).
Not film! :-( , Aberdeen Music Hall, March 2019.
(but I was actually shooting some film so fingers crossed I have one that looks just like this, but in black and white)