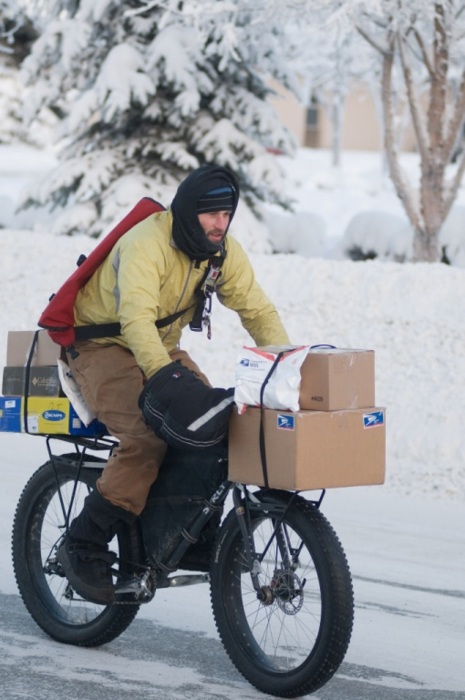 It will be winter soon on the East Coast.

Bundle up.
I could do with a fat bike come winter, at least until I reach the main roads. There's no one bike that's really suitable for my winter commute, but this would be great near home on the farm tracks. However, what I really like the look of are the gloves/muffs. I'm on three pairs of gloves already and it's not even cold - my hands are crap!
As an aside, how did I miss this in LFGSS? I should have been in the actual winter/snow bike thread.