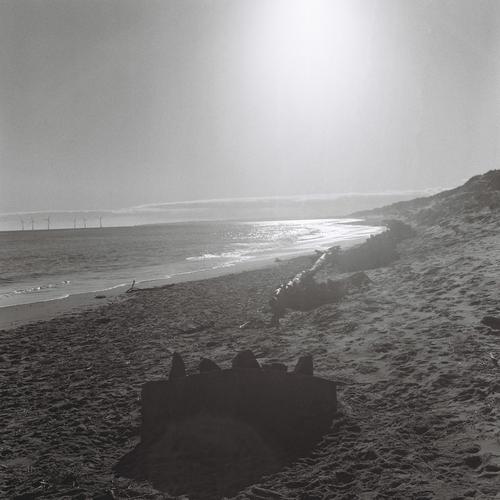 Always shoot into the sun.
Can't believe this was back in February. Time goes so quick.
That's the last I'm posting here from the three rolls of film I've shot this year. That doesn't sound a lot, but that's not bad going any more. I'm stoked I managed to shoot and develop them in the same year. I guess I could shoot more film now, but I've decided most of my "allowance" is going on running shoes instead - that's more important for my mental health than photos. Plus my kids are grown up and won't let me take photos of them anymore anyway.
Ilford HP5 Plus @400iso, Yashica Mat, Aberdeenshire, Feb 2021.
---
[EDIT: 2021-09-09] Rest of the roll