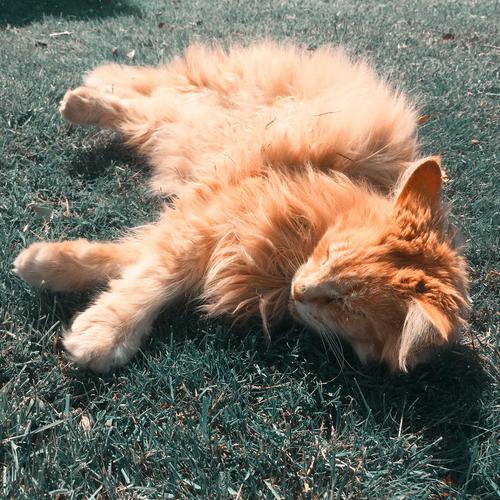 Almost exactly a year after Banjo, our great big fluffy Pumpkin has gone to the great big pumpkin in the sky.
I sadly have hardly any photos of him, but when he wasn't covered in leaves or twigs he was a beautiful cat.
That's the last of our boy pets now. I've always been outnumbered, but am well and truly now. Fortunately we don't have any horse feed, etc knocking about any more so we don't have to worry about vermin now our outdoor boy cats have gone.
RIP Pumpkin.