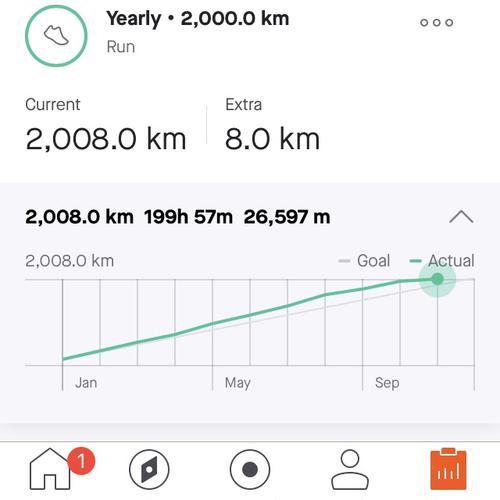 When I started using the Nike Run Club app, I noticed it had a 160k platinum monthy goal. And I thought I'd never be able to do that. But 2000k a year is (just) over that every month. I think physically I could do more (knees permitting), it's just there is too much of life that gets in the way.
Anyway, this was my goal this year. I was on track to smash it, but then hit injury and had to tone it down a fair bit after the second marathon. So I'll probably keep this goal the same next year and not be silly and increase it to 2500km.
2000km is enough to be a challenge, but achievable around vagaries of life, work, injury, etc.