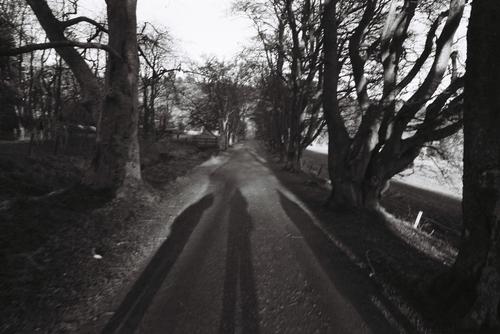 I was almost going to say "shot and processed within the same year" (always a remarkable achievement for me), but then remembered this was right at the end of last year, New Year's Eve. A bit blurry and all that, but grabbed whilst walking. I still like it. Whilst at Craigievar castle.
Ilford Delta 400 @1600iso, Praktica BCX, Aberdeenshire, Dec 2019.
---
[EDIT: 2020-03-07] Rest of the roll.