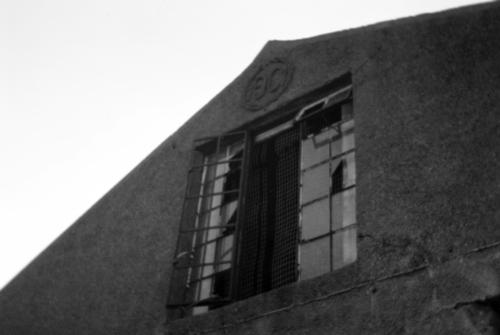 The camera that this photo was taken on was made some 35 to 44 years prior to this building. This building lasted until 2015. The camera is still going. Farm buildings do not weather well in the Aberdeenshire countryside it seems.
Well, that's the last of the four rolls from 2014 I've decided to upload. I'm sure that a few years ago I had a cunning plan to shoot just one roll of film a month as I thought even that would be easily affordable for the likes of me. This year I have not been able to shoot a single roll of film. This means that unless there is quite a significant change in my circumstances I may not get to upload any photos at all next year.
Ilford FP4 Plus, Kodak Folding Autographic Brownie No. 2A, Aberdeenshire, Apr 2014.