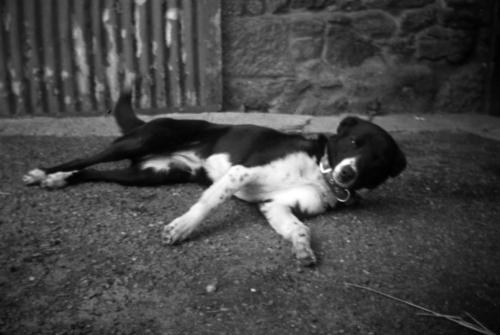 Only eight shots a roll on this Box Brownie so I should really upload them all, but I'm going to be picky. There is no exposure control on the camera so some shots aren't as good as I'd like. The switchable portrait lens works really well though and there are no light leaks.
Day fifty-seven of Flossie's house dog experiment: She has eaten some chocolate Christmas Tree biscuits that were cooling on the side in a tub.
Ilford FP4 Plus, Kodak Box Brownie Six-20, Aberdeenshire, Apr 2014.