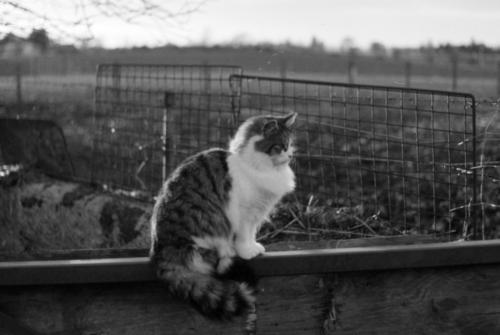 I'm desperate to get at least one photo up this weekend! It's about a year since I last got to upload photos. It has been quite a palaver that I'll write about in another post.
Bear has now gone. But don't worry! Not to kitty heaven. We ended up re-homing him somewhat by accident. I will miss him this winter for his efforts in controlling the rodent population.
Ilford FP4 Plus, Praktica BCX, Aberdeenshire, April 2014.