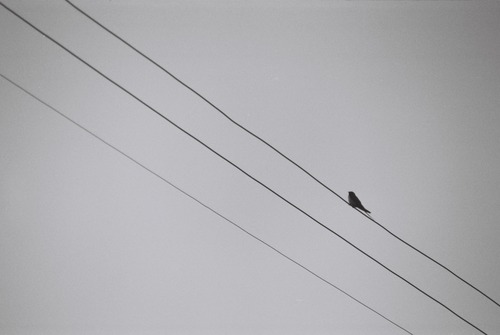 After Ducks, Swallows are my favourite birds.
(I have two Duck shots that will be making their way here at some point).
I could only get an outside, distant shot with 100 ISO film. One year I will take advantage of the fact "our" Swallows are pretty tame and that it is possible to get within touching distance of them when perched in the stable.
Ilford Delta 100, Praktica BCX, Sometime in 2013.