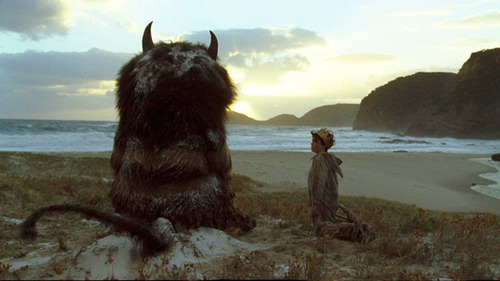 wow-i-feel-so-young-this-film-it-made-me-a by kisskitty:

...biggest film disappointment in-a-very-long-time. went in pumped. left deflated... ...the film looked visually amazing... ...not unhappy. but not thrilled.
I can sympathise with this. Although I was hoping I wouldn't have to. Ultimately the trailer set too high expectations and was better than the film - matching the length of the book perfectly.
Could I sympathise with the brat of boy? Nope. But he does learn his lesson by the end.
And this comment about it not being for young kids: well, you can't really blame the parents, we were mis-sold on the trailer as much as anyone else. The youngest did fall asleep, but still thought it was "the best film ever!" or something like that, and spent the rest of the day howling.
All in all I did like it. And I can imagine us buying it when it comes out because it was a beautiful film to look at. You could pretty much turn the sound off and still have a pleasant viewing experience.
Anyway. One bonus of having kids is cheap Saturday morning cinema deals and seeing as it's winter and there's knack else to do, we've seen a couple of others recently:
UP
Must be one of my most favourite films ever. Making odd company with films like City of Gold, Requiem for a Dream, Mississippi Burning and Freeway. Comparing the trailer for Up to Where the Wild Things Are, well I just wasn't as enthused to see Up. But, when it comes to the film itself, as someone else said (but can't remember who): The thing about Pixar is not just the visuals (although they are amazing - the photos in the photo album aren't just photos, but great photos) but that they can tell a cracking story. Story first. Everything else second. This is where Pixar win. It just grabbed me and took me and my emotions all over the place, not giving me a choice - it was superb.
Fantastic Mr. Fox
I knew it was stop motion, but I was surprised at quite how quirky it was for a mainstream movie. Again, probably not quite as good as I hoped (although can't put my finger on why? Perhaps it's just watching it in a cinema full of kids?), but good all the same. George Clooney translated naturally from Mr. Ocean to Mr. Fox; A bit of a twist on how I envisaged Fantastic Mr. Fox from the novel, but hey that's what "based on a novel" is all about.