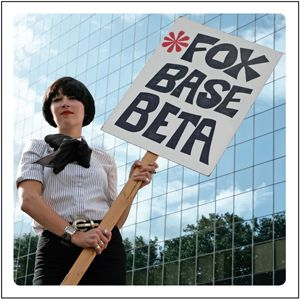 I need to listen to this. I'm actually excited about it. And a little bit worried it won't live up to my expectations.
After reading about Foxbase Beta I got a bit worried that it was only available in as a limited run of 3000 copies and to fan club members only. I might love Saint Etienne, but not enough to join the fan club* (Afterall, it's not Desperate Dan's Pie Eater's club - I ate two today, thanks - probably the only club I've ever joined). But It's only the 2CD thing that's the limited edition. The normal Foxbase Beta is available on iTunes (Only place I've found it so far). Woohoo.
---
* I think the fan club is actually free to join, but to mention that would have ruined the Desperate Dan thing.